There are many reasons for film students to participate in film festivals across the country, including the EFI Film Festival. Of. The festival, which runs from 20 to 28, is free admission to students of cinema and mass media.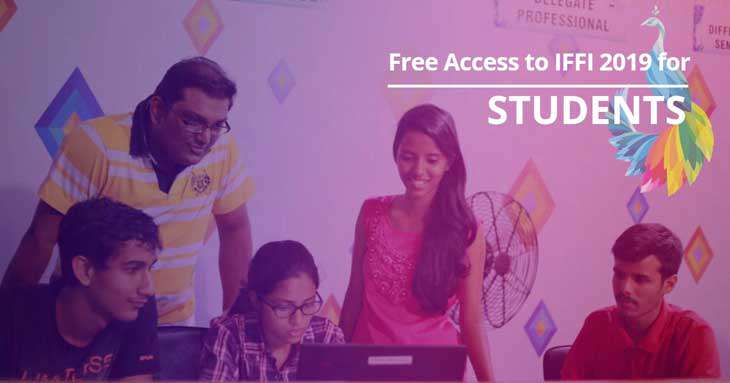 EFI has created this facility to enhance the love and awareness of cinema among the students. This means that these students are free of charge. The Eifi Film Festival does not get much of the popular motion pictures of Bollywood or other regional languages. Most importantly, the award winning films from different countries around the world are available to view the new wave of images.
In addition, documentary films can be viewed in the non-feature category. It is also a showcase of unique talents coming out of various film schools.
Why should students participate?
There are many reasons for students to participate in major film festivals in any part of the country. Most importantly, there is a variety of cinema. This enables us to see the trend of today's motion pictures around the world.
Master Classes
Secondly the various trainings that take place there. Now there is a section called Master Classes in EF. People who attend the film festival do not have to watch the cinema. You can participate in masterclasses that take place in the afternoon or evening. Famous filmmakers will participate in it and share their experience. Many people from Subhash Ghai attend such classes.
Conversation with celebrities
Each film festival is attended by several renowned directors and experts. It was an opportunity to meet them and relieve their doubts about cinema.
To flirt
For some talent, this is a flipchart. This is the place where one can enter the cinema field with the famous names of the people who meet there.
What to do to register for the Effie Festival?
Any student of any cinema and mass media institution must be eighteen years old. You should then bring a bonafide certificate from the head of the institution and register your name in the student representative section.
Picture viewing, master classes, workshops, free WiFi and online ticket booking facilities are available to students and other representatives. The student representative can then watch three movies a day. Click this link [link] for registration and information