Bhagalpur: In Bihar, Deputy Chief Minister with the ruling Janata Dal United (JDU) and senior leader of the Bharatiya Janata Party (BJP), Sushil Kumar Modi, where the opposition to the National Citizen Register (NRC) in the state, is the Nitish government. "The NRC will be implemented in the state and there is no disagreement with it," said Ram Narain Mandal, BJP leader of land revenue and reform.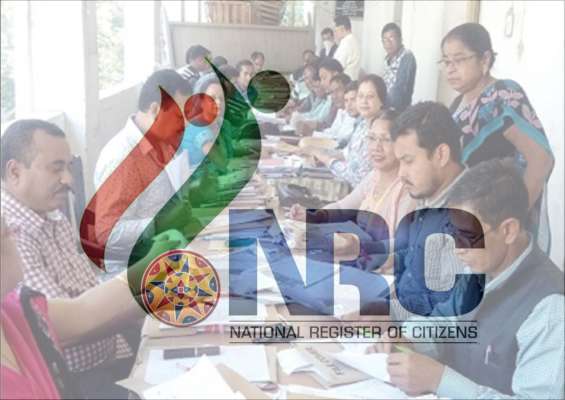 Mandal told reporters after a review meeting with departmental officials of Bhagalpur and Banka districts here that there will be no implementation of NRC in the spring and there is no disagreement. He said that enforcing the NRC in Bihar would benefit the general public and would prevent the activities of people living in the wrong areas.
It is to be noted that Union Home Minister and BJP national president Amit Shah told Badah in Ranchi that the NRC would be implemented across the country. At the same time, other BJP leaders, including Union Minister Gary Raj Singh, are also demanding implementation of it in Bihar. While there, Deputy Chief Minister Modi said that the implementation of NRC in Bihar is not under consideration.
The Minister said that in view of the possibility of flood in some districts of the state, all preparations have been completed and NDRF has been alerted in the affected areas. The flood victims will not be allowed to suffer. The government missionary, headed by Chief Minister Nitish Kumar, is fully prepared and monitored around the clock.
Mr Mandal said that all the officers have been asked to expedite the work related to land and taxes related to the common people in the state including Bhagalpur division. If any of the officers are lacking in it, action will be taken against them. He acknowledged that there has been an increase in land disputes in the state today and this has led to many problems including crime. Therefore, he has directed the officers of the department to resolve the land dispute expeditiously.
The Minister said that the task of online land leasing and entry in different parts of the state will be completed within a stipulated time. In addition, online registration will start from October 02 this year and the process is going fast so that the public will not have any problem. He responded to a question that the appointment of a large number of employees and trustees in all the blocks, divisional and district level offices of the state would be soon.
Vivek Kumar Singh, Principal Secretary to the Department of Revenue, directed all the officers to prioritize block-level departmental works, especially for public interest-related collection, entry, land rent, land transfer. He also directed the general public not to delay the disposal of herbal complaints without cause. Besides the Principal Secretary, the District Magistrate of Bhagalpur and Baka, all ADMs, Sub Divisional Officers were also present in the meeting.