Rowan Alawi did not take too long to know the details of his business. They grabbed their mobile phones and showed scenes of street activism on the streets of West Jordan and other areas under the Ramallah and Palestinian Authority.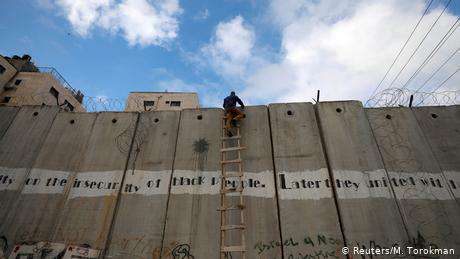 In the pictures of Alawi men can be seen sitting or waiting for a job or a bush. They are unemployed citizens of the construction sector. According to Rowan Allawi, "This is how many people in Palestine look for any job." On the other hand, there are construction companies that need trained workers and they cannot reach the unemployed.
Under the circumstances, they came up with the idea to launch a digital campaign called Amalwork.com. Here the workers and companies can register and make contact with each other. That way supply and demand can be better integrated.
Alawi opened the startup company with his father, and during the first two months, more than 600 workers registered themselves on the platform to the best of their ability. After receiving a job, Rowan Alvi charges his company for his services.
The young Palestinian believes that the visible borders can be crossed through digitalization, "We work across borders." They do not want to hire these workers in Israel because of a work permit. It's very difficult to meet.
Amani Abu Tayer heads Wazza.Inc in Jerusalem. According to him, the field of innovation has no limits. We think of the world as a small village and we can reach everyone through the internet. "Abu Tayer has received many awards. Waza is a platform that helps students through artificial intelligence, "We are working very hard to build our future."
However, it is difficult for Amani Abu Tayer to reach Ramallah from Jerusalem because of the numerous security checkpoints built along the route. She says, however, that they do not even need to cross the border in the digital world.